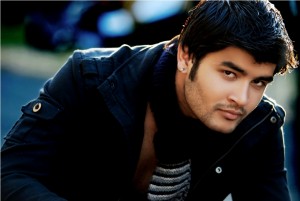 Age : 24 YEAR
Height : 6.1 inch
Waist : 34
Body: SLIM
Eye: BLACK
Face: FAIR
Hair-BLACK
Contact No-+91-8268775335 (MUMBAI) 09755250357
Work Experience :

i am a theatre artist doing theatre last 5 years. i have done various play including  NCP & prithvi stage..i have done N.S.D workshop also & paas out film academy with A+ grade..
I have done some bollywood movies like-, AARAKSHAN, DIARY OF BUTTERFLY, we love u crazy girl(released), DEKHO MUMBAI REAL LIFE, DON KA FILMY ANDAAZ (unreleased) & now mumbai mms(unreleased).etc
have done some telefilms, mathological films and national t.v serials.
I have done three movie as a lead character.LALA HARDAUL (hindi released) and one rajhashthani movie taanko bhid gayo this one super duper hit in all over rajhasthan (in this film m won best actor award 2015) &  other CHUNDRI ODHASI MAHRO BEER… and one is CROSS CONNECTION ..
SERIALS > >  Now done one v channel show million doller girls,diya aur baati hum,cairy,crime petrol,saavdhan india,neeli chatri wale,mail laxmi tere aagan ki,haar jeet,raavi aur magic mobile,aahat,fear files,sapath,c.i.d, codered..etc.
SHORT movie-fashion ka chakkar & maya the journey begins other….and done print adss& comercials…..
*LANGUAGE KNOW*- Hindi, English, Bhojpuri ,maarwaadi…
u can also search me on youtube & watch my videos,interviews. type only SACHIN CHOUBEY…
its my pleasure working with u…thanks.
https://www.youtube.com/watch?v=aSnIQJyyQvY
https://www.youtube.com/watch?v=8KubIhk9AtM